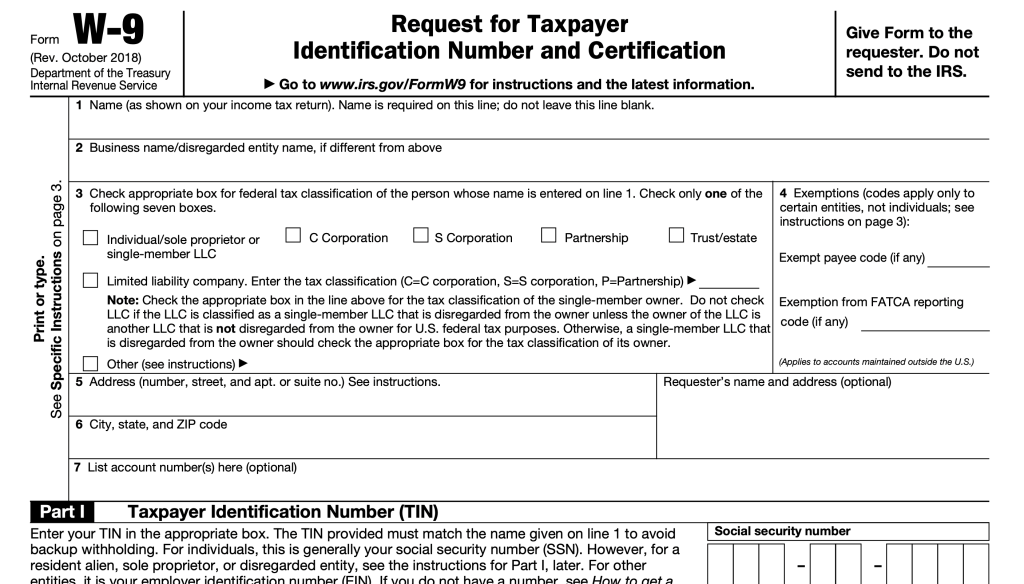 The Form W-9 is officially titled "Request for Taxpayer Identification Number and Certification." That's quite a mouthful! Simply put, the IRS Form W-9 (aka form w9) is a means for you to obtain the data required from your contractors, vendors, suppliers, etc., in order to file the 1099s. It also provides you with verification that you complied with the law, should the individual or company provide you with incorrect information. This form does not get filed with the IRS or any other agency.
We highly recommend that you have a potential vendor or independent contractor complete a form w9 prior to engaging in business with him or her.
If you have any other questions regarding the W-9, please feel free to email us at team@getw9.tax!
Thanks!
Vic @ getW9
https://getW9.tax



Automate how you collect & store the Form W-9!